Farmer's Delight
Air Dice has developed a super cheerful slot! Will you come along to harvest fruit and vegetables in the vegetable garden and see which chicks hatch? Fun! With the fun images and smooth operation of the Farmer's Delight online video slot, you will not get bored for a second. That is a promise!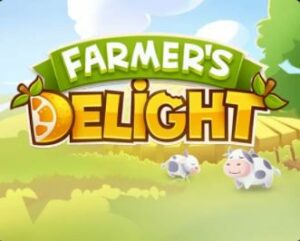 How does the Farmer's Delight work?
Do you play the Farmer's Delight online slot? Then you will see a row of four grids on the screen. You have to put fruit and vegetables in these vegetable gardens. In the middle, between the second and the third grid, you will see the next crop of three fruits appear. You have to choose in which grid you will place those three. Sometimes when the grids start to flicker, you are given a tip about your best option. Five different winning lines are possible per grid: three horizontal, two diagonal.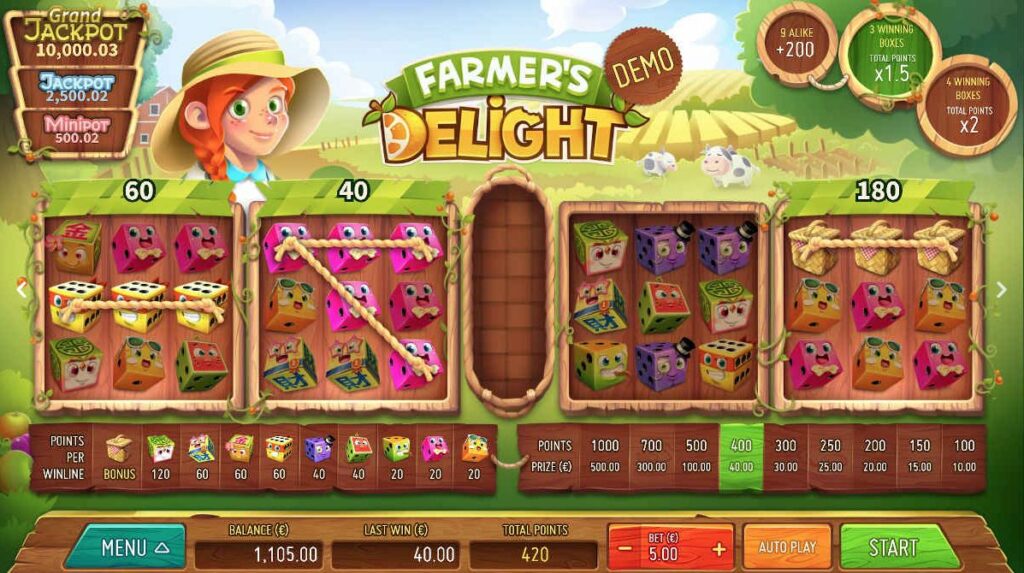 Farmer's Delight Bonus Round
If you can place three identical basket symbols on one winning line in our online slot, the basket bonus will be activated. In this bonus round, the nine symbols of the winning grid start spinning. You get three Farmer Delight's free spins. All the points you get with these spins are added together and then added to the score you got in the main game. You can only activate one bonus round per grid. In the bonus round you can get a maximum of 1000 points.
Do you get three basket symbols on a win line in the bonus round? Then you get three extra free spins. If you have three eggs on a win line, the egg bonus is activated.
How does the Farmer's Delight egg bonus work?
The egg bonus of this online slot offers a guaranteed jackpot. For this you have to hatch eggs by clicking on them. If you have two identical chicks, you will get a jackpot. If you find three identical, the GRAND JACKPOT is for you.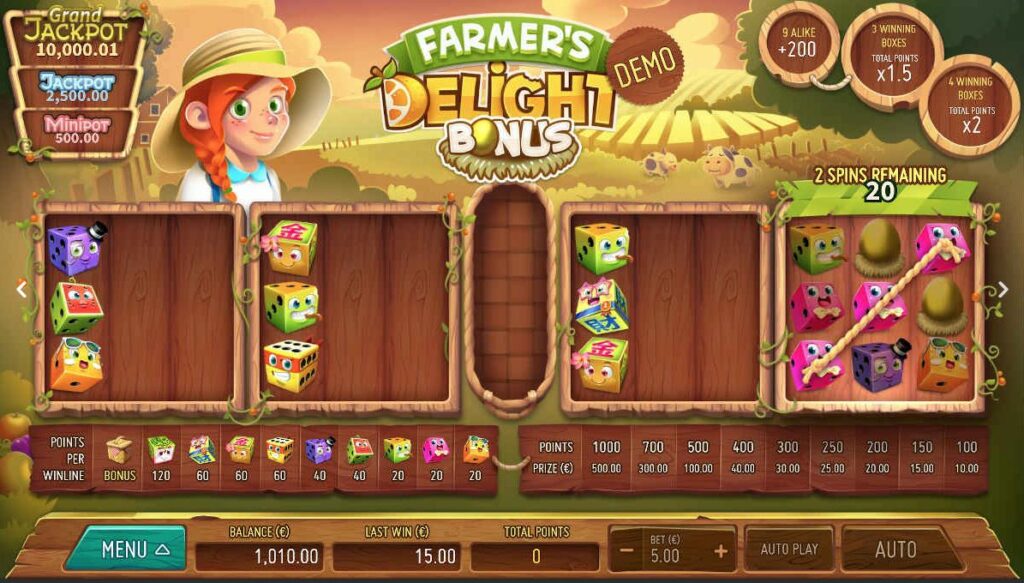 Play safe and legal!
Blitz.be is the Belgian gaming site with a wide range of unique online casino games. Playing on our site is 100% legal. We have a license type B +.
Playing on a legal casino site ensures a safe gaming experience. We wish you a lot of fun and luck on Blitz.be!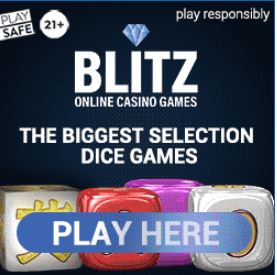 Rien ne va plus wishes you the best of luck with "Blitz and Air Dice present Farmer's Delight"
MagicWins online casino Dice Slots Discover the best online slot machines and dice games with the online dice slots at MagicWins. We take you to wonderful worlds thanks to the...
Social Media Rien ne va plus
Also check our partner!

Follow the live score of football
Also check out the monthly offers on Place2bet
Sociale media Place2bet
Check the table below for live football