Ghosts and Graves
Challenge the horror of the Midnight Graveyard to find your fortune in one of the many hidden coffins. Earn extra winnings with the Blood Bonus!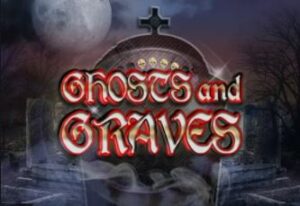 How to play Ghosts and Graves
First select your BET and press START. You will be presented with a random column of 3 dice. You have to place those dice in one of the 4 spaces. The goal is to get 3 of the same dice in a horizontal or diagonal row.
If you get 3 bonus dice in a row, you participate in the coffin bonus.
A minimum of 100 points are required to win.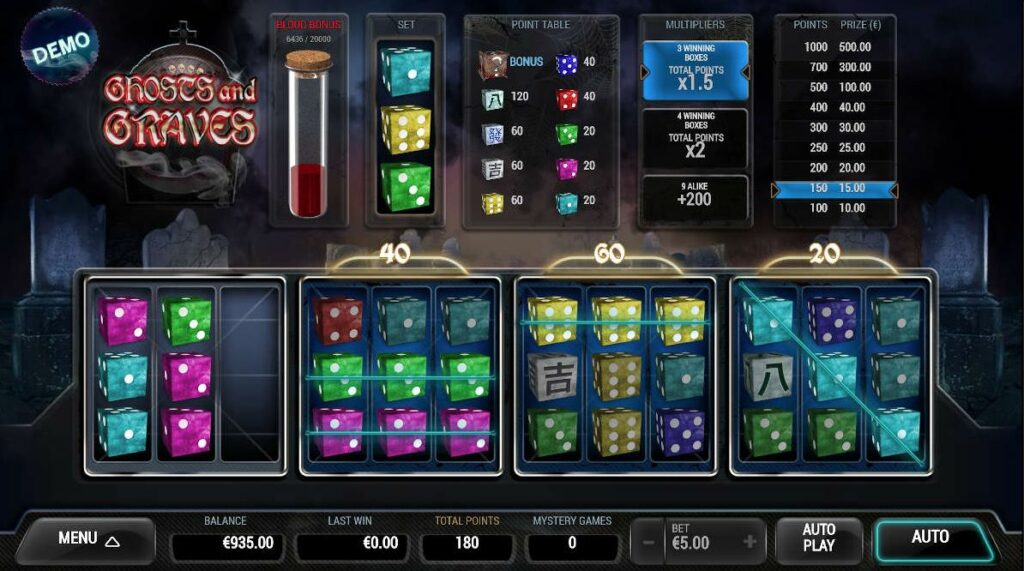 Chest Bonus
With the Coffin Bonus your goal is to get as many points as possible or to win Mystery Games. The Coffin Bonus presents you with 24 closed coffins. Hidden in each chest is a value in points, or Mystery Games. With the coffins you get one of 7 different point values, from 100 to 1000 points, or 2-5 Mystery Games. Every possible win value is hidden in exactly 3 coffins in random locations.
To play the bonus, click on coffins one by one to open them. The bonus game ends when you discover 3 coffins of the same value.
The Blood Bonus earns you extra points when it is activated. Blood is collected from every game played and the bonus is triggered when the tube is full. The amount of blood required depends on the stake level.
During Mystery Games, all prizes in the prize table of the main game become the maximum win, 100 × your stake! You must pass the 100 point threshold to win.
Play safe and legal!
Blitz.be is the Belgian gaming site with a wide range of unique online casino games. Playing on our site is 100% legal. We have a license type B +.
Playing on a legal casino site ensures a safe gaming experience. We wish you a lot of fun and luck on Blitz.be!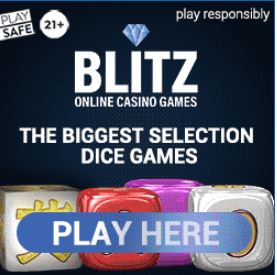 Rien ne va plus wishes you the best of luck with "Blitz and Air Dice present Bank Robbers 4S"
MagicWins online casino Dice Slots Discover the best online slot machines and dice games with the online dice slots at MagicWins. We take you to wonderful worlds thanks to the...
Social Media Rien ne va plus
Also check our partner!

Follow the live score of football
Also check out the monthly offers on Place2bet
Sociale media Place2bet
Check the table below for live football