PURE DICE PLAY
Did you know that dice are 3000 years old? And yet we still find pleasure in these simple stones. Even on the computer or on your mobile you can not only play with these dice, but also win!
Pure is a streamlined dice game that we will review today. No extras, just a nice simple game without too many distractions. Soft pastels, pleasant background sounds, a fresh look … Oh, and three different jackpots! Has Pure already won your heart?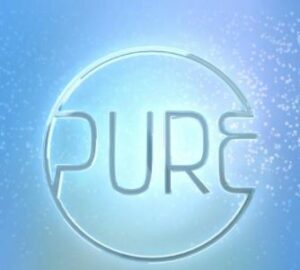 HOW DO YOU PLAY PURE?
Pure and simple;)
Above these playing fields, the game rolls a stack of three dice and you choose which playing field to place them in. After you place it, the game rolls a new trio of dice. You place them until the playing field is full, after which your points are added – you get a number of points for three symbols on one of the five winning lines (diagonal or horizontal, left to right). If you get more than 100 points you will receive a prize.
There are also doublers in Pure – if you get points in three of the four fields, your score will be multiplied by 1.5 and if you get points in four fields, it will be multiplied by two. If you get nine identical dice in a field, you get an extra 200 points on top of the value of all these winning lines. Not bad!

But how is the base score calculated? In Pure, each die combination has a specific value. Green, purple and light blue dice give 20 points per color combination (so three green or three light blue or three purple). The dark blue and red dice give 40 points, yellow dice 60. Dice with the blue or black symbol are also worth sixty points. The green symbol counts for 120 points and then of course there is the bonus symbol, represented in Pure by a red wheel.
You also place a bet per turn, which can range from 0.25 to 50.
These types of games differ from slot machines as there is an element of skill involved, because you can form the combinations yourself. In Pure you can let the computer decide, but to be honest it doesn't always make the best decision for your strategy.
BONUS SYMBOLS IN PURE
Place three WHEEL BONUS SYMBOLS on any payline to activate the Pure Wheel Bonus.
The Pure Wheel Bonus starts with 5 spins and 100 points. Each spin can earn you more points, 3 extra spins or a spin on the Jackpot or Mystery reels!
The bonus game ends when you have no more spins, or when you have reached a maximum of 20 spins. All your points from the bonus are then added to the result of the main game.
The Pure Wheel bonus can only be activated once per box, but for up to 4 boxes in one game.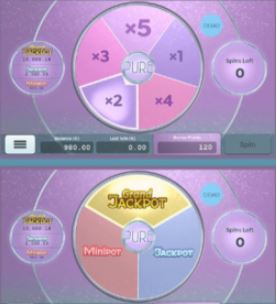 MYSTERY WHEEL awards 1-5 Mystery Games for your selected bet level and ends the Pure Wheel Bonus. During Mystery Games, each win gives you the maximum win amount for that bet level.
JACKPOT WHEEL always wins one of the three jackpots and ends the Pure Wheel Bonus. Spin and win the neat MINIPOT, the sweet JACKPOT or the magnificent GRAND JACKPOT. Bets make the jackpots grow until someone wins them, and higher bets have a greater chance of winning!
PURE FREE PLAY
Like most of our games, you can always try Pure for free. If you haven't tried a dice game often, it is definitely worthwhile to try the free play mode of Pure so that you can get used to the gameplay and the rules.
CONCLUSION
If you're looking for a simple, streamlined dice game, Pure is a strong candidate. The gameplay is very calming and can keep you busy for hours.
Play safe and legal!
Blitz.be is the Belgian gaming site with a wide range of unique online casino games. Playing on our site is 100% legal. We have a license type B +.
Playing on a legal casino site ensures a safe gaming experience. We wish you a lot of fun and luck on Blitz.be!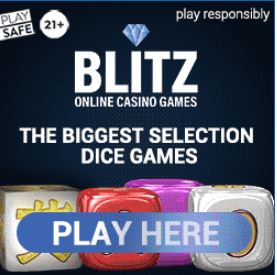 Rien ne va plus wishes you the best of luck with "Blitz and Air Dice present Pure"
MagicWins online casino Dice Slots Discover the best online slot machines and dice games with the online dice slots at MagicWins. We take you to wonderful worlds thanks to the...
Social Media Rien ne va plus
Also check our partner!

Follow the live score of football
Also check out the monthly offers on Place2bet
Sociale media Place2bet
Check the table below for live football