SPIRIT SISTERS
Spirit Sisters from Air Dice is a dice game like no other! An animated story and a beautiful intro will get you in the mood for this game. Fight with the magical Spirit Sisters against the aliens who are trying to take over Earth!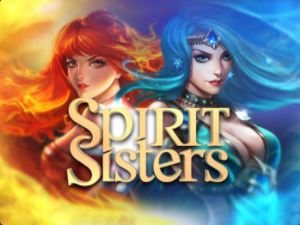 After the earth was defeated by the enemy and plunged into deep misery, there is finally hope again.
Join the Spirit Sisters in a heroic fight for freedom!
Discover the game in which you can win up to 30 mystery games and the jackpot. ?
HOW DO YOU PLAY SPIRIT SISTERS?
If you've ever played an Air Dice dice game, Spirit Sisters might look familiar to you. Some of the functions are completely the same as with other Air Dice games.
If you're not that familiar with dice games, don't worry, we'll take a look at how to play Spirit Sisters.
Spirit Sisters briefly welcomes you with an animated intro that tells the story of the invasion. Then you end up on the basic game. This consists of a board with four squares where nine dice fit in a grid of 3×3.
You can set your bet in Spirit Sisters between 0.25 and 25 euros, which means a wide range of bets.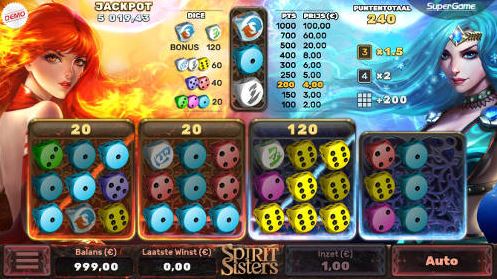 Once you have chosen your bet, you can start the real work! The Spirit Sisters roll three dice and you choose where to place them. You can also let the autoplay do this, which you must enable in the settings menu. Autoplay follows the suggestions of the game itself to form combinations and generally does well, with a preference for combinations that yield more winnings.
You use the dice to make combinations with Spirit Sisters' five winning lines, from left to right, horizontally and diagonally. Don't forget the multipliers! When you hit a winning combination in three of the fields, the score is multiplied by 1.5 at the end of the turn. If you get a combination in all four fields, this times becomes two.
If you fill a field full of the same dice, you get an extra 200 points.
At the end of your turn in Spirit Sisters, and taking into account any multipliers or extra points from the bonus game, your score is compared to the points table. From 100 points you get a profit, from twice your bet.
If you hit 150 points in Spirit Sisters, this is three times your stake. Note that if you fall between two lines of the points table, the game automatically looks to the lower row. That is, if you reach 260 points, you will receive the prize for 250 points.
Bonus Game
Also keep an eye out for the Spirit Sisters bonus symbol! This not only gives you the chance of a high profit, but also mystery games and the jackpot.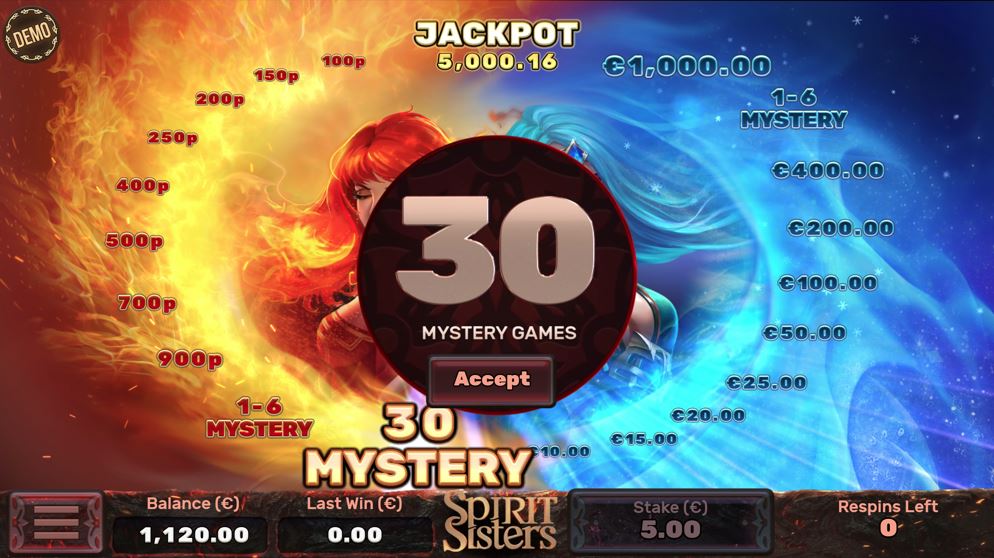 The Spirit Sisters bonus game lets you spin on a wheel with very nice prizes including points, cash prizes, up to 30 mystery games and of course the jackpot! You can play this bonus game by collecting three bonus symbols, depicted as a die with an orange and blue arrow on it. You get up to five spins, of which you can decline the first four if you are not satisfied with your outcome. The declined prize will be removed, and the last prize you spin will be automatically accepted.
SPIRIT SISTERS FREE PLAY
You can try Spirit Sisters for free on the Blitz.be website. We definitely recommend this so that you can already enjoy the story a bit without worrying about your play money.
But of course you can only win the jackpot as real money if you play on the real money mode.
CONCLUSION
Spirit Sisters has it all – a beautifully crafted story, awesome graphics, and a jackpot! We totally recommend this game if you want to try a different kind of dice game.
Play safe and legal!
Blitz.be is the Belgian gaming site with a wide range of unique online casino games. Playing on our site is 100% legal. We have a license type B +.
Playing on a legal casino site ensures a safe gaming experience. We wish you a lot of fun and luck on Blitz.be!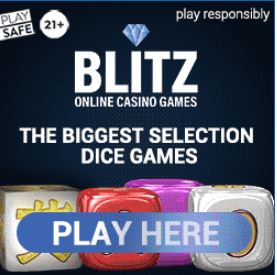 Rien ne va plus wishes you the best of luck with "Blitz and Air Dice present Spirit Sisters"
MagicWins online casino Dice Slots Discover the best online slot machines and dice games with the online dice slots at MagicWins. We take you to wonderful worlds thanks to the...
Social Media Rien ne va plus
Also check our partner!

Follow the live score of football
Also check out the monthly offers on Place2bet
Sociale media Place2bet
Check the table below for live football