Snow Antarctic Dice
Vast, snowy and (d) icy – Hang out with the cutest penguin and walrus on 5 reels, 3 rows and 15 paylines. Enjoy the epic arctic adventure with ice-cold dice spinning on reels!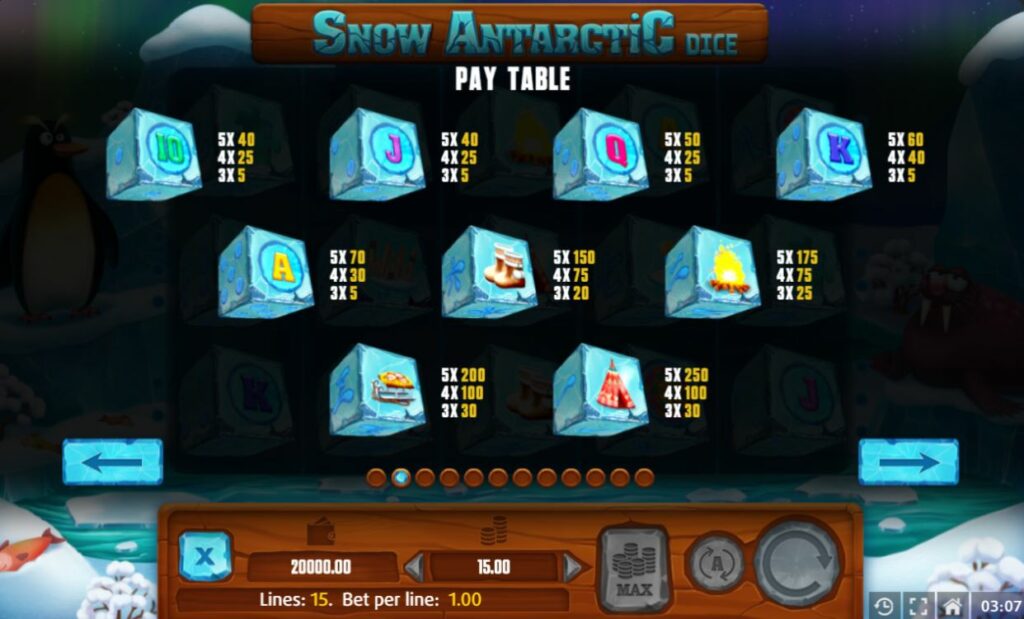 Check out Antarctica's cutest residents and get chilled big profits yourself. Sit back, watch the Northern Lights and spin to the icy heights. And watch chilled dice symbols slide across the reels.
Snow Antarctic Dice – Wild
The special "Wild" symbol can replace any missing symbol and complete a payline. Plus 3 special bonus games make this game a great experience.
Snow Antarctic Dice – Wheel of Fortune
The "Wheel of Fortune" can take you to the bonus game where you can significantly increase your winnings. This game has three spin levels and the multipliers increase with each new level. If you are lucky, you will go up to the cooled multiplier of x50.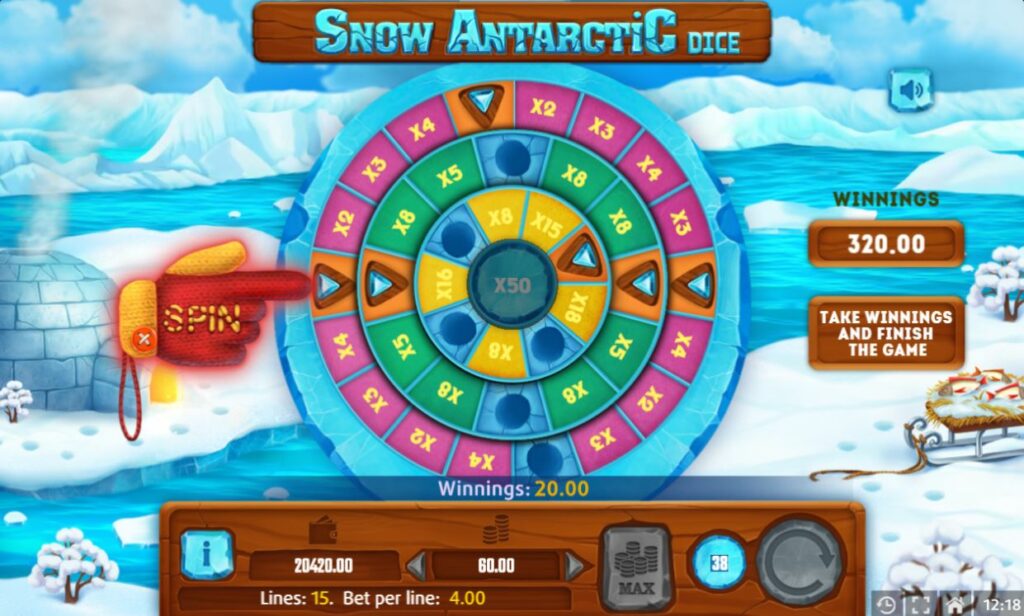 The "Question" symbol is your ticket to a bonus game of cards. If you guess three of the four cards correctly, your winnings will be increased x100. However, a wrong guess ends the bonus game.
The "Frozen Puzzle" bonus offers the opportunity to get 10 free spins. Once you have collected all the puzzle pieces and put the portrait together, you will gain access to a free spin mode where you can collect even more cash prizes!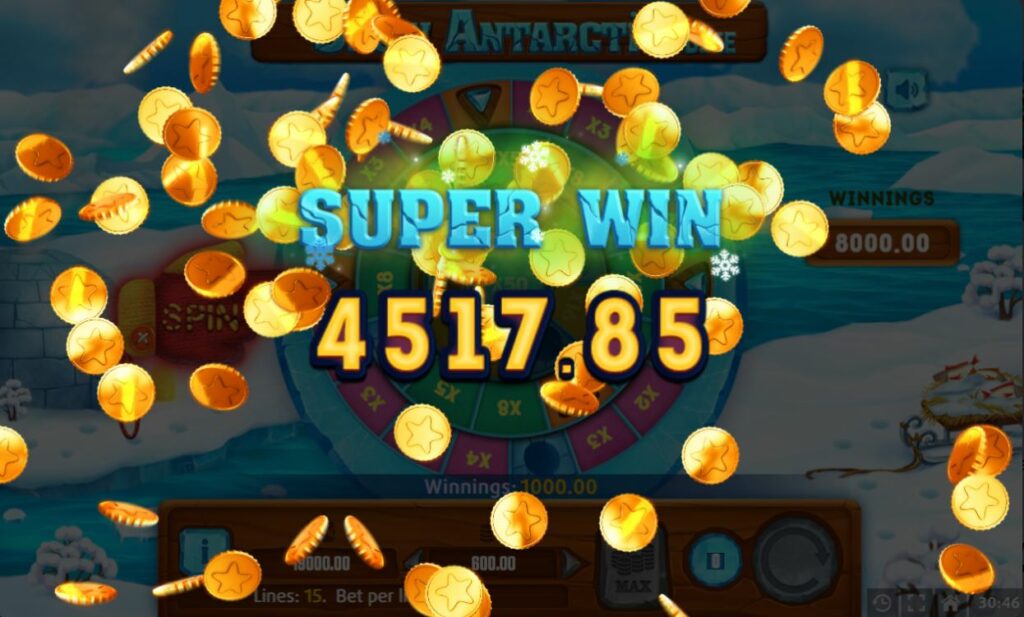 The theoretical return on player (RTP) is 95%
Conclusion
Snow Antarctic Dice has Wilds and Free Games. Increase your winnings up to 100x with the question symbol.
Rien Ne Va Plus wishes you the best of luck with "Supergame and Mancala Gaming present Snow Antarctic Dice"

Supergame and Mancala Gaming present Snow Antarctic Dice
Supergame Online Casino is a Belgian online casino that has selected unique casino games for its players as well as a selection of the best classic casino games. They have years of experience in physical playrooms, Supergame gives the opportunity to go online so do not let them go. Supergame offers a brandnew online casino site with a wide variety of online casino games.
Supergame Online Casino has a B + 8543 license. The site has been approved by the Belgian Gaming Commission and is therefore totally legal!
Social Media Rien ne va plus
Also check our partner!

Follow the live score of football
Also check out the monthly offers on Place2bet
Sociale media Place2bet
Check the table below for live football