Spins & Magic Dice – Abraca-dice mega wins!
Sit comfortably and enjoy the magic on 5 reels, 4 rows and 25 paylines. The magic show begins and symbols appear on the reels in the form of dice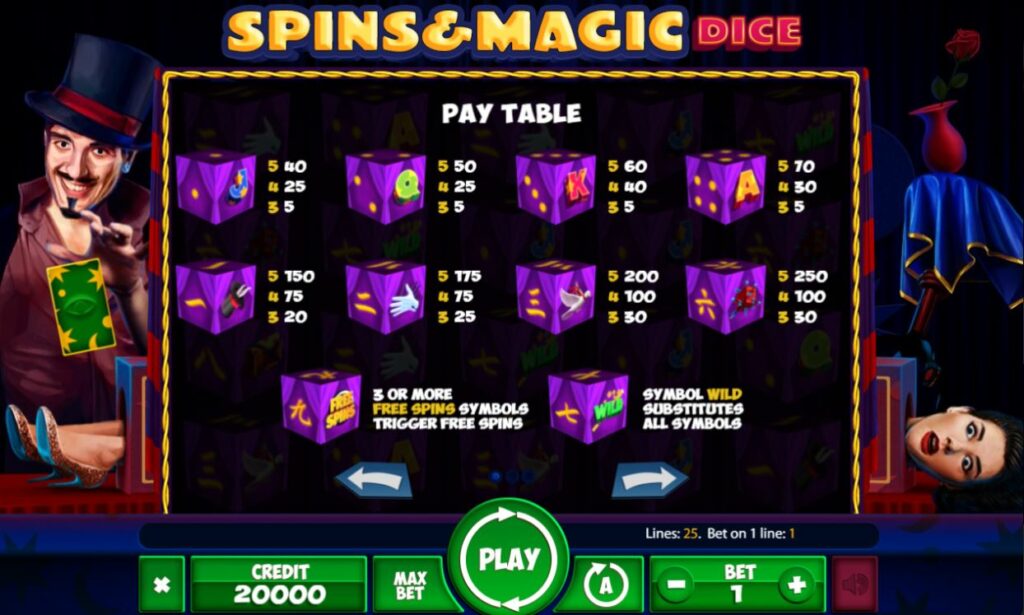 Please welcome the magician to the stage with his beautiful assistant! White rabbit, the magic hat, zigzag show and card tricks, all this and more is waiting for you in this magic show. You were lucky enough to get the tickets in the front row so you can try to reveal the magic trick. Is the map hidden in its sleeve? Was the rabbit under the table? Is it all arranged?
Among the dice symbols you will find a magician's most reliable tool: a hat with a rabbit, white gloves, a dove and a box of knives.
Spins & Magic Dice Wilds
The gameplay is pretty straight forward! The slot has a special "Wild" symbol that can substitute for any other symbol and complete a payline.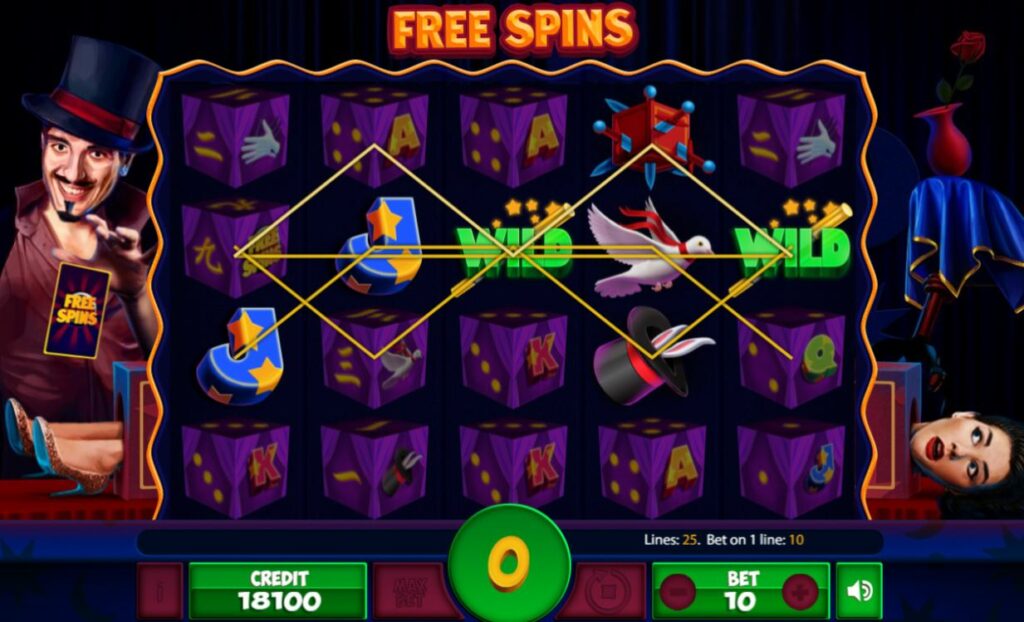 Spins & Magic Dice Free Games
There is also a "Free Games" symbol. If you collect 3 or more of these symbols you will be eligible for the Free Spins. But how much you may wonder? Of course, the more symbols appear on the reels, the more free spins you will get. You should also look for a chest symbol because once it appears you will be taken to a "no-lose" bonus game! The aim of the game is simple: choose one of the five cards offered and receive the displayed prize (free spins or a cash prize).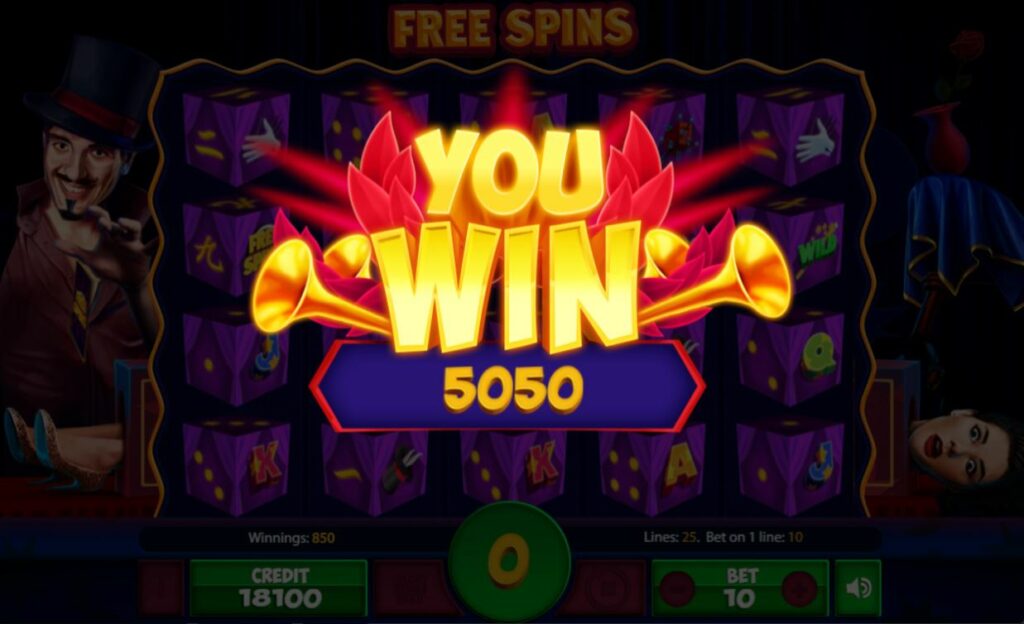 The theoretical return on player (RTP) is 95%
Conclusion
Spins & Magic Dice has Wilds and Free Games with a "no-lose bonus game"!
Rien Ne Va Plus wishes you the best of luck with "Supergame and Mancala Gaming present Spins & Magic Dice"

Supergame and Mancala Gaming present Spins & Magic Dice
Supergame Online Casino is a Belgian online casino that has selected unique casino games for its players as well as a selection of the best classic casino games. They have years of experience in physical playrooms, Supergame gives the opportunity to go online so do not let them go. Supergame offers a brandnew online casino site with a wide variety of online casino games.
Supergame Online Casino has a B + 8543 license. The site has been approved by the Belgian Gaming Commission and is therefore totally legal!
Social Media Rien ne va plus
Also check our partner!

Follow the live score of football
Also check out the monthly offers on Place2bet
Sociale media Place2bet
Check the table below for live football