Betfirst online casino and casino games
Betfirst's core business is and remains sports betting. The Betfirst offices where you can bet on numerous matches are well known.
Betfirst online obtained a license from the Belgian Gaming Commission to organize both offline and online betting. This bookmaker therefore started offering online sports betting in 2012, on top of their offer in the existing physical bookmaker offices. The early years were a bit chaotic. Owner Savegas nv recovered and in 2014 came up with a strong, clear website and a very wide range of bets. The icing on the cake was the additional range of online casino games.
Betfirst online thus evolved from a messy amateur to a rock-solid player in the online casino market.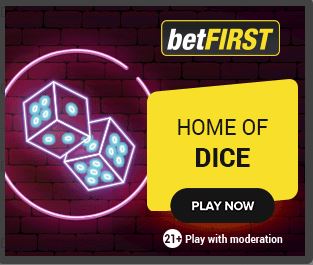 Offer Betfirst online
As mentioned, the main emphasis is on sports betting, but Betfirst immediately hits the bull's eye with the expansion to casino games! The range offers games for beginners as well as for more experienced players. This wide range provides sufficient choice for a wide target audience.
The website is flashy and busy, but it remains clear and is also available in various languages ​​(Dutch, French, English, German and Turkish). Via various buttons in the selection menu it is possible to click through to the game you want to play or the information you are looking for.

Betfirst online sports betting
Unbelievable how wide the range of matches is. Every possible sport is covered at Betfirst sports betting. Of course, the classic sports are reviewed, such as football, cycling, tennis and basketball. But it can also be used on less obvious sports. Lovers of surfing, cross-country skiing or ski flying can take a gamble.
Not only the great diversity of sports is special, also the variety on which you can bet is great. To illustrate with an example: In the final of the Europa League, Arsenal and Chelsea had to compete against each other. For this one match you could bet on 127 (!) Bets. One could bet on the number of yellow and red cards, on the number of corners, on injuries and the amount of extra time, …
The sheer amount of bets on offer may seem a bit overwhelming to some. To help players see the forest for the trees and make the right choice, Betfirst puts statistics and predictions online that players can rely on.
Betfirst is an expert in innovative and creative thinking. The way games are offered and the way players can bet changes regularly. In this way the website remains attractive, even for those who have been a customer for years.
Betfirst.be's showpiece is without a doubt live betting. These are matches that are played in real time. On the basis of a clock and a score card you can see the progress of the match at any time. A player can therefore also bet during the match or withdraw the bet. A big advantage of this way of betting is that you can gradually adapt the tactic or strategy you had in mind to, for example, the number of red cards that fall to a particular team, crucial players that are replaced, and so on.
Betfirst online casino games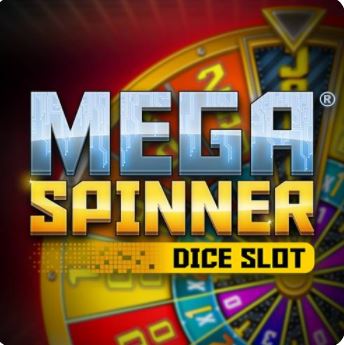 Dice games
At Betfirst, players can choose from ten dice games. Surprising games such as 24 Dice (based on a television program) and Basic Instinct (inspired by the film of the same name) demonstrate the innovative nature of Betfirst.
Basic instinct dice
Gorilla go wild
Titanstorm
Medusa 2
1 can 2 can
Dice slots
The choice of dice slots may be even greater. Several dozen games, including very popular games such as 300 shields, Medusa and Merlin's Millions, are included in the offer.
Roulette
The basic range of roulette games is certainly available at Betfirst online, although the lack of live tables is a downside. Players can bet on classic variants such as European Roulette, French Roulette and American Roulette, but they can also try their luck at a game with a different twist such as Bonus Roulette or European Roulette Progressive.
Blackjack
You can play blackjack on a dozen online games with a number of variants. There is 3D Blackjack, Blackjack Atlantic City or Multihand Blackjack on which players can bet.
Video poker
Betfirst online is a paradise for video poker enthusiasts with more than thirty variants. Top of the bill are the multiplay machines, where you can play with multiple hands at the same time. It goes without saying that if you play with a hundred hands at a time, the chances are very high that there will be a winning poker hand!
Jacks or better
Ten or better
Tens or better progressive
Deuces and joker
2 deuces wild
Betfirst card games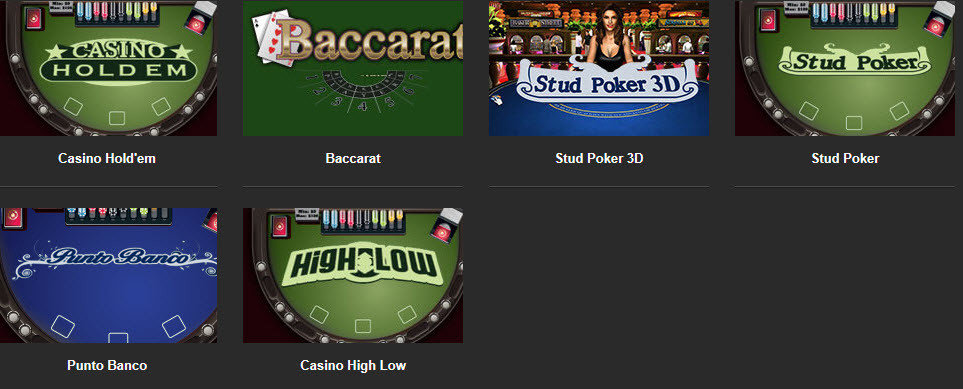 The range of casino games offers six more card game machines, of which the popular game Baccarat is the main part.
Casino hold'em
Baccarat
Stud poker
Punto banco
Casino high low
Jackpot
Winning the jackpot is a dream of many casino players. The amount to be won can therefore add up significantly. Certain games on Betfirst.be give you a chance to win. With Pronofoot, for example, every player who has bet 1 euro and also predicts all matches correctly, is a potential contender for winning the jackpot.
Additional
Unique and fun offer
Betfirst online offers lazy bets on political or social events.
App
Thanks to the app for iOS and Android devices, players can also place bets via their smartphone and follow the progress of the matches. The digital application works well on all devices.
Players' Club
Betfirst.be wants to reward the loyalty of its players. She does this on the basis of a free membership to the Players' club. Players are awarded Lucky coins based on their stake. These Lucky coins can be exchanged for a certain benefit. This can be an extra bonus, cash money, free spins or even a city trip, a star dinner or a real beach holiday.
Payment and withdrawal options:
Bancontact
Hipay
Visa
MasterCard
Ing home Pay
Pysafecard and much more ….
Customer service Betfirst
The entire Betfirst online team is available 24 hours a day. Betfirst is committed to responding to our customers' requests as soon as possible.
Live chat
Phone
e-mail
fax machine
post
social media
Betfirst TV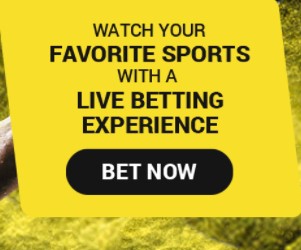 Log in to Betfirst online and check if your balance is at least € 5 or if you have placed a bet in the last 48 hours.
Click on any event with a Betfirst icon. Charging starts two minutes before the event starts.
betFIRST TV is free for all members who have an account. You can watch top sports live in high quality and while the latest results of the To help players keep seeing the forest for the trees and make a good choice, Betfirst puts statistics and predictions online on which players can base themselves. to keep an eye on.
Rien ne va Plus wishes you the best of luck!