Betcenter Sportsbook Online

One of the most popular sportsbook providers on the Belgian market is Betcenter sportsbook online. Betcenter has been active in Belgium since 2005, with 150 points of sale among the largest providers of sports betting. The Belgian gambling commission provided an F1 license for all Betcenter outlets in 2011. Since 2014, they also has a FA + license that allows it to offer online betting.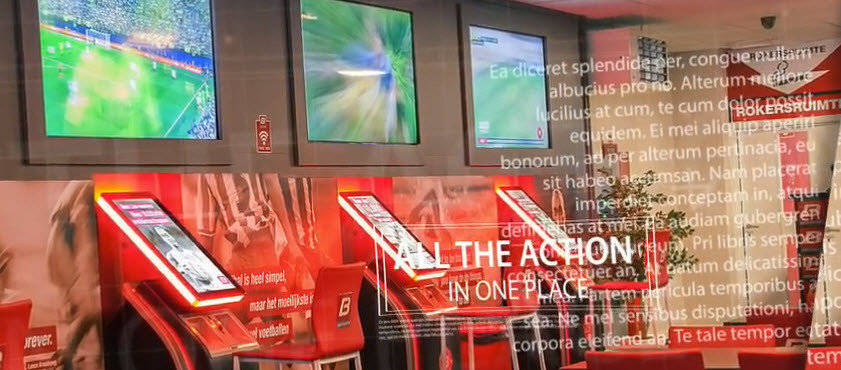 We recommend Bwin casino for the best games – Play the Bwin favorites
The sportsbook is doing its best to provide optimal revenue opportunities, the latest features and the best interfaces, user-friendly and reliable. They strive to offer the best and strives, strive to further improve, constant product development and innovation so that Betcenter will be able to offer its customers the best product available in the future! They try to make its customers feel at home and offers the website in 5 different language
Dutch
French
English
German
Turkish
Betcenter online casino is also always open for comments or tips to improve their operation. Only comments on what they can do better for you as a player are always welcome and you can contact them online@betcenter.be
Sportsbook Betcenter
Since Betcenter Online Casino only has sports bets available, we could list all the sports they offer. However, we will not do it and advise you to take a look at this sports betting site.
We recommend Bwin Sports for the best odds
Promotions
Loyalty
Betcenter gives bonus points for every bet! Bonus points can redeem you for real money. Who receives these bonus points:
Owners of a Betcenter membership card
Players of the Betcenter Online Casino site
The amount of bonus points you receive depends on your "x" bet
example: a combination of 5-bet 5-bet will earn you 50 bonus points.
Deposits and payment options
overshooting
Prepaid card
paysafecard
Skrill
Bonus.card
Customer service
Support in Dutch, French and English if you have not found an answer on the help page
Rien Ne Va Plus wishes you the best of luck!