Circus online casino

Circus online casino has an A + license in collaboration with the Casino of Namur. An A + license is an online casino license, which means that in the online casino only games can be played that are of the same type as in a physical casino. These are:
Dice Games
Blackjack
Video poker
Live roulette
Video slots
Live gaming
Slot machines
With a full license on the Belgian internet market, Circus now also offers casino games under the domain name circus.be. Circus online casino also has a B + and an F + license
sports betting at Circus
At circus.be you can also bet on sports in addition to casino games. Football, tennis or whatever sport: everything can be predicted via Circus online casino. Play with real money and bet on your favorite football club, tennis player or basketball team.
Games at the online Circus casino

Dice games at Circus online casino
The most played games in the gambling halls of Belgium are the Dice games. These games come in all kinds of different themes and types. To briefly explain what it is, it comes down to getting the dice of the same color in one row. With this you can earn a cash prize. It is of course even better to get the bonus symbols in a row. Then a bonus game is started with which you can win bigger prizes. If you manage to get the mystery symbols in a row, you also have a chance to win the mystery jackpot. There are currently many different Dice Games that you can play at Circus online casino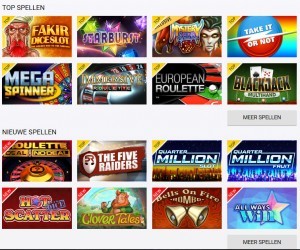 Online Video Poker
In video poker, the intention is that you make the highest possible combination with 5 cards. From the first spin you are dealt 5 random cards. You can select cards from this which you want to leave. After that, the cards you don't want to leave are swapped for new cards. The 5 cards that remain then ultimately determine what you have won. You win the biggest prize when you have a Royal Flush.
Table games at the online Circus casino
Online Blackjack at Circus online casino
Blackjack is all about beating the dealer with a higher hand. When you have placed your bet, the dealer will give you playing cards. If your number is not enough, ask for an extra card. You do have to be careful not to exceed 21 points, because then you will lose. If you get an ace and a jack, queen or king right on your first 2 cards, then you are right in blackjack and you don't have to continue playing, because you have already won. When you have finished playing, it is the dealer's turn. that you do not exceed 21 points because then you have lost. If you want to know more about how blackjack works, take a look at this page.
Online Roulette at Circus online casino
Who doesn't know roulette. It is one of the oldest casino games that is played worldwide. You place your bet on the places of the roulette table and then the croupier would put the ball into play. The number and color the ball lands on determine the win.
Circus online casino now also with mobile and Tablet casino
Circus online casino now also has a mobile casino: with a special app you can now play circus.be casino on your mobile and tablet via your phone or iPad. The great thing is that it works with all phones and tablets, so the programmers have done an excellent job in putting circus.be at the forefront of mobile casinos.
Payment and withdrawal options
Bancontact / Mister Cash
Hipay
Ogone
PayPal
Paysafecard
Helpdesk
Circus online casino offers you fast and efficient support in Dutch.
Conclusion
We think the Circus is definitely worth a try. Most games can be played in Dutch, but some games are not yet completely translated from French. This doesn't really matter much for playing. If you like to play Dice Games, you can get started here. If you are a visitor to a gambling hall in Belgium, you no longer have to leave the house with the online version and you still feel the same tension as in a physical casino.
Rien ne va plus wishes you the best of luck!