INFINITY DICE REVIEW
Infinity dice from Air Dice is a dice game with a simple setup. You collect dice, put them in the right place, and you win big! Then you also have the mysterious bonus game … Let's take a look at this game!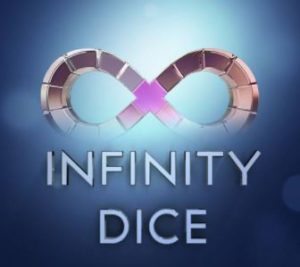 HOW DO YOU PLAY INFINITY DICE?
The playing field consists of four playing fields, each of which can hold nine dice.
Above the playing fields, Infinity Dice rolls a stack of three dice and you choose which playing field you place them in. After you place it, Infinity Dice rolls a new trio of dice again. You place them until the playing field is full, after which your points are added – for every three symbols on one of the five winning lines (diagonal or horizontal, from left to right) you get a number of points. If you get more than 100 points you win. Infinity Dice also helps you – if there is a combination you can make with your current dice trio, the matching field will flash so you don't miss your chance.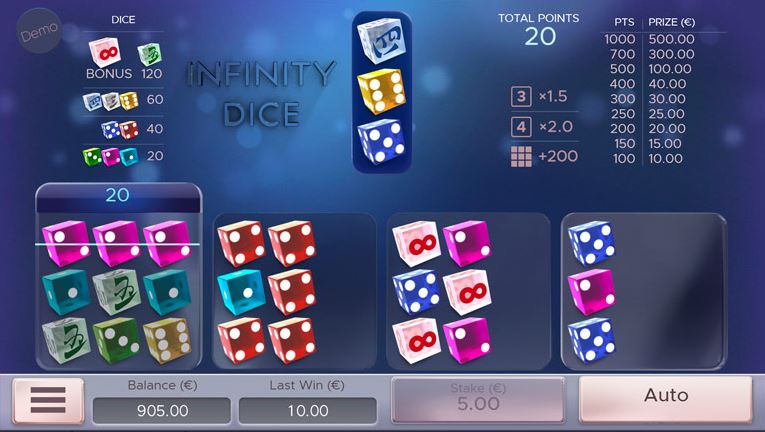 There are also doublers in Infinity Dice – if you get points in three of the four fields, your score will be multiplied by 1.5 and if you get points in four fields, it will be multiplied by two. If you get nine identical dice in a field, you get an extra 200 points on top of the value of all these winning lines.
To play even faster, you can also use keyboard shortcuts in Infinity Dice. Q selects the first field, W the second, E the third, and R the fourth. The same goes for the first four letter keys in the row below. It takes some getting used to, but you can play the game so much faster. There is also an auto feature that builds on what the game thinks is the best option to play. But this one isn't always the best option, so pay attention and don't be afraid to choose another way!
Here too we play with dice. The lowest value, 20, is for dice with one to three pips. Then the dice with four and five pips have a value of 40. You get 60 points for the die with 6 pips, the die with the black mark and the one with the blue mark. The die with the green Chinese character is worth 120 points. And then you have the mysterious Infinity Dice bonus symbol with an infinity sign on …
BONUS SYMBOLS ON INFINITY DICE
Infinity Dice keeps things very simple in terms of bonus games.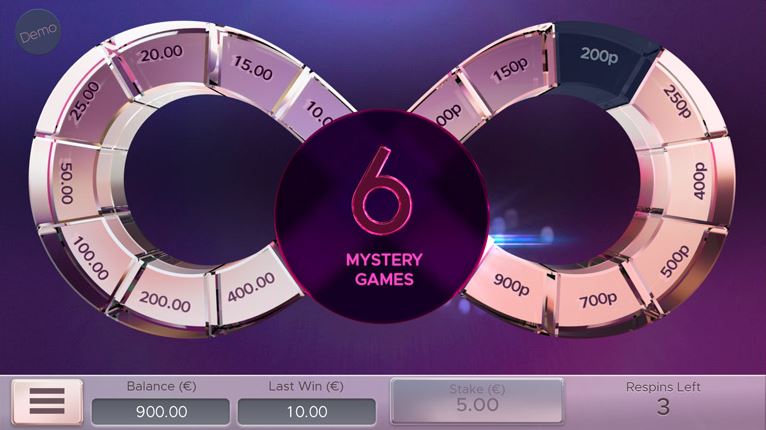 When you get three infinity symbols in a row in the base game of Infinity Dice, you play the bonus game. In this game, the "mysteries of Winfinity", you can win points or mystery games. After a spin, you will be given the option to accept your prize or spin again, up to four times. Afterwards, the last result is automatically accepted. You can win up to 15 mystery games, or up to 900 points, or up to 400 cash.
What is the mystery game? Well, that's a mystery …
INFINITY DICE FREE PLAY
Since it is a dice game, it may take some practice before you get good at it. In this case, we recommend that you try the free version so you don't risk your play money. Afterwards you can always go for the real money!
CONCLUSION
Infinity Dice is a beautifully decorated dice game with a very straightforward design. Air Dice kept Infinity Dice very minimalistic and simple and they succeeded. This made Infinity Dice a popular game!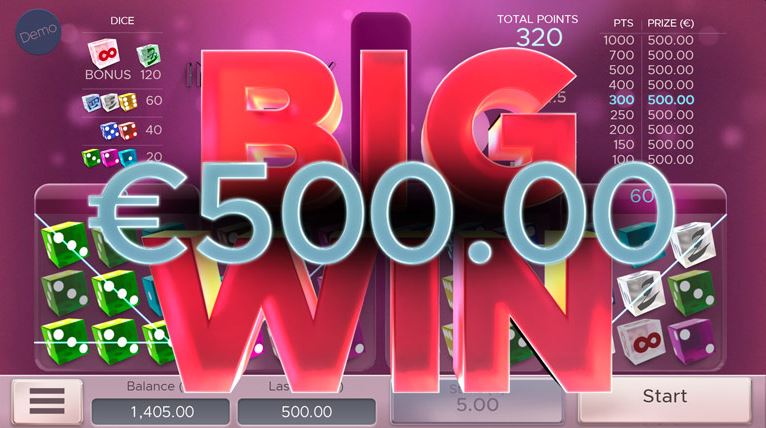 Play safe and legal!
Blitz.be is the Belgian gaming site with a wide range of unique online casino games. Playing on our site is 100% legal. We have a license type B +.
Playing on a legal casino site ensures a safe gaming experience. We wish you a lot of fun and luck on Blitz.be!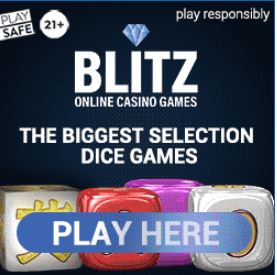 Rien ne va plus wishes you the best of luck with "Blitz and Air Dice present Infinity Dice"
MagicWins online casino Dice Slots Discover the best online slot machines and dice games with the online dice slots at MagicWins. We take you to wonderful worlds thanks to the...
Social Media Rien ne va plus
Also check our partner!

Follow the live score of football
Also check out the monthly offers on Place2bet
Sociale media Place2bet
Check the table below for live football