Midnight Wheel
Welcome to Midnight Wheel European Roulette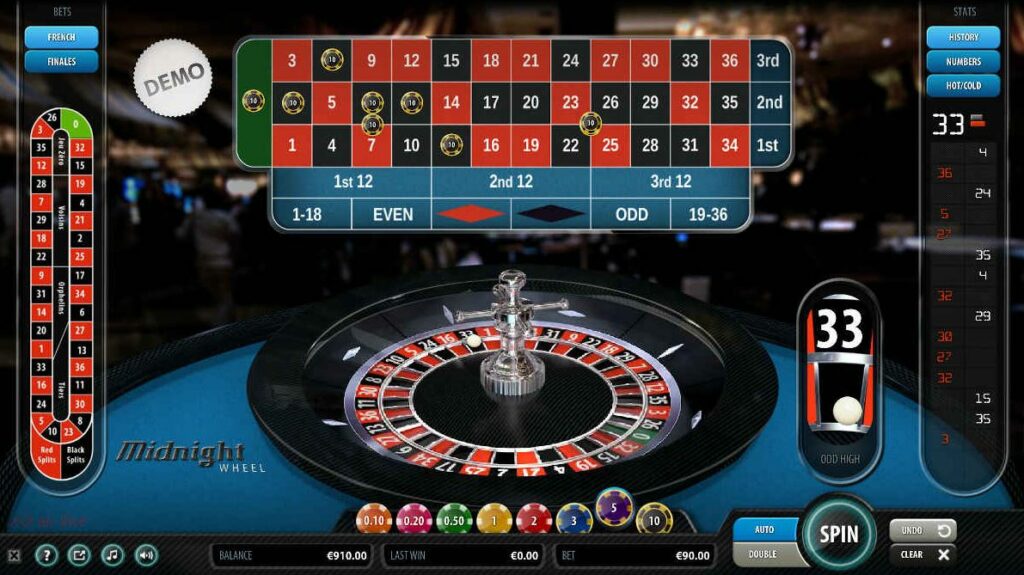 Midnight Wheel European Roulette Win table
All winnings are paid out as a multiplier of the bets on the winning category. The possible categories and the corresponding wins are:
– Upright, a bet on a single number: 35: 1
– Split between two numbers: 17: 1
Street (a bet on three numbers): 11: 1
Corner (bet on four numbers): 8: 1
– First four (a bet on the numbers 0 to 3): 8: 1
– Six line (a bet on six numbers): 5: 1
– Dozen or Column (a bet on for example 1-12): 2: 1
– 18 numbers (a bet on for example Red or Even): 1: 1
The maximum bet allowed for each category is indicated in the help section of the game.
Note that all single (1: 1) or double (2: 1) wins lose if the ball lands on number 0.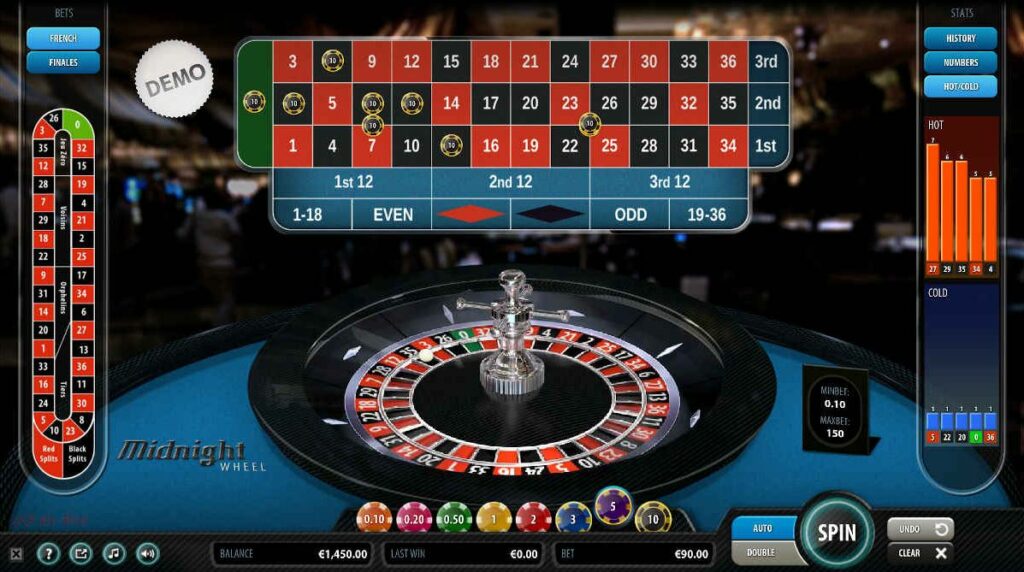 Special bets
On the left there are special betting buttons that allow you to place French and Final bets. These are group bets, placed on different numbers and with splits. Hovering the mouse over each bet highlights the table positions included in the bet.
Play safe and legal!
Blitz.be is the Belgian gaming site with a wide range of unique online casino games. Playing on our site is 100% legal. We have a license type B +.
Playing on a legal casino site ensures a safe gaming experience. We wish you a lot of fun and luck on Blitz.be!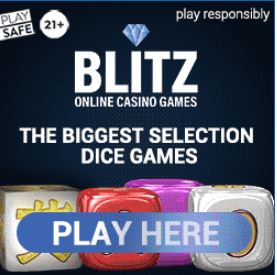 Rien ne va plus wishes you the best of luck with "Blitz and Air Dice present Midnight Wheel"
MagicWins online casino Dice Slots Discover the best online slot machines and dice games with the online dice slots at MagicWins. We take you to wonderful worlds thanks to the...
Social Media Rien ne va plus
Also check our partner!

Follow the live score of football
Also check out the monthly offers on Place2bet
Sociale media Place2bet
Check the table below for live football